Services
Heating
Air Conditioning
Refrigeration
Ice Makers
Walk-In Units
Exhaust Fans
Repair
HVAC





About Us
Every business relies on heating and air to provide a comfortable environment for both their employees and clients. When a unit fails, overall productivity and sales can alter dramatically. For over 20 years ACF Services has provided the Louisville, Kentucky, region with a fully licensed and insured service and installations of commercial and industrial units to help in producing the best environmental conditions to conduct business.
ACF Services also maintains and installs various refrigeration and ice-making units. We even service and install various walk-in coolers for the food service industry. So whether you need HVAC or refrigeration installation or repair at your place of business, ACF Services is a phone call away in providing the highest quality in service and satisfaction.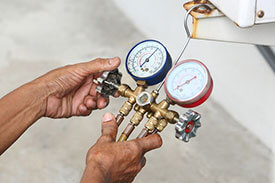 Service Area
Louisville, Kentucky and surrounding areas.
Southern Indiana.
Contact Us
ACF Services
10821 Plantside Drive Suite 101
Louisville, KY 40299
Phone: 502-263-5450
Fax: 502-263-7888
Office Hours: 8:30AM - 5:00PM
Commercial Refrigeration
Here is a few of the lines we service. We are the preferred service company for True Manufacturing.



Ice Makers
Here is a few of the lines we service and install. We are factory authorized.




Water Filters
We service and install commercial water filter systems.


Member of